Yale SOM's Executive MBA is relatively new, but it fully reflects the character of the SOM and more broadly of Yale University: intensive community, holistic perspective, intellectual vigor, and real-world engagement and impact. Carefully review the website, read the blog, and, if possible, interact with the adcom by visiting the school, and/or attending an info session, and/or obtaining the offered pre-assessment. These efforts should inform your essays and will help you convey fit.
Essays:
1. How will the Yale MBA for Executives program help you achieve your personal and professional goals? (500 words maximum)
You may want to start by discussing your current career situation to set the context, and clarify how the MBA education will enable you to achieve your immediate goals in your current role. You can then naturally move on to your future goals. In describing your goals at any given point, indicate why you are taking that step or pursuing that role. Put more detail on the roles you plan immediately post-MBA and the several years following; longer-term goals need less detail, but they still should present a clear direction.
The question has an interesting twist in also asking about your personal goals. These can be personal growth areas and/or explorations you wish to make for personal interest. They may or may not be connected to your professional goals. If they are, you can either weave them into one overall goals discussion or separate them out. Obviously, if they're not connected to professional goals, then they must be a separate section. Most people will, understandably and appropriately, devote more space to the professional goals. But DO discuss personal goals as well. This part of the question aligns with Yale's holistic perspective and is important for fit.
In discussing how the program will benefit you, be specific: describe what skills and knowledge you seek, and how the program will provide it.
2. Cite a statistic that you find shocking. What actions could be taken to address this challenge? (500 words maximum)
You might at first reasonably think that you should choose a statistic strategically linked to your career goals in some way. Or that will show some distinctive area of knowledge or experience you possess. Well, maybe. Or maybe not.
Just picking some random statistic that you really did find shocking when you heard it might be a bit scary for an MBA essay. I've seen it work. Why? Think about Yale SOM's intellectual dimension. They appreciate people who are open to intellectual exploration and find interest in the world around them. In this question, the Yale SOM adcom is truly interested in the quality of your thinking and your curious nature, not just how advantageously you can portray your existing interests.
What triggers your "shock"? And in determining what actions could be taken to address the issue, how do you approach it? Where do you look for answers, how do you synthesize your findings? How do you assess the viability of possible solutions?
Your topic may be known to you already – or it may be totally new. Regardless, the best essays in answer to this question will convey a freshness of inquiry, willingness to look at something new or in a new way, openness to considering steps that could be taken – you needn't have the perfect answer wrapped up in a bow; you should share the process of exploration.
Extenuating Circumstances (Optional)
Please explain any extenuating circumstances of which the Admissions Committee should be aware (e.g., choice of recommenders, inconsistent academic performance). You may also take this opportunity to share other defining aspects of your life that the Admissions Committee would not otherwise have learned from your application or resume.
You can use this space not just to explain a problem (e.g. low GPA) or clarify a point (e.g. employment gap) but also to present new material that will further illuminate your candidacy. However, if you do the latter, use good judgment and make sure your points are germane to and truly enhance your application. For structuring the essay, first, straightforwardly explain any points that need explaining. Then, if there is some additional content, present it succinctly.
If you would like professional guidance with your Yale SOM EMBA application, check out Accepted's E/MBA essay editing and E/MBA admissions consulting or our E/MBA Application Packages, which include advising, editing, interview coaching, and a resume edit for the Yale SOM EMBA application.
Yale SOM EMBA 2017-18 Deadlines:
***Disclaimer: Information is subject to change. Please check with individual programs to verify the essay questions, instructions and deadlines.***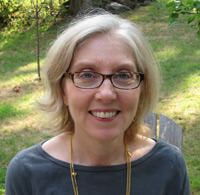 Cindy Tokumitsu has advised hundreds of successful applicants, helping them gain acceptance to top MBA and EMBA programs in her 15+ years with Accepted. She would love to help you too. Want Cindy to help you get Accepted to the Yale SOM EMBA Program? Click here to get in touch!
Related Resources:
• A Lot About Yale SOM's EMBA Program, a podcast episode
• School Specific EMBA Application Essay Tips
• Executive MBA Applicants: 4 Immediate Action Items
The post Yale SOM Executive MBA Essay Tips & Deadlines appeared first on Accepted Admissions Blog.
from Accepted Admissions Blog
https://blog.accepted.com/yale-som-emba-application-tips-deadlines/