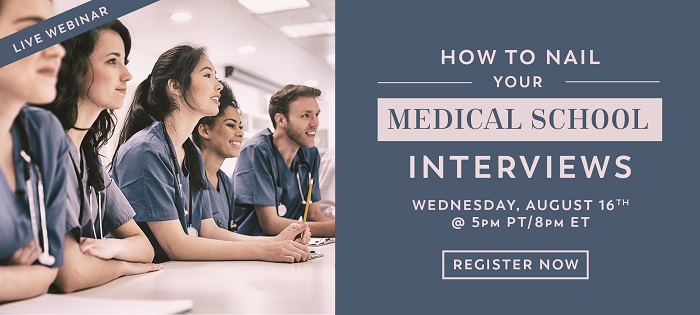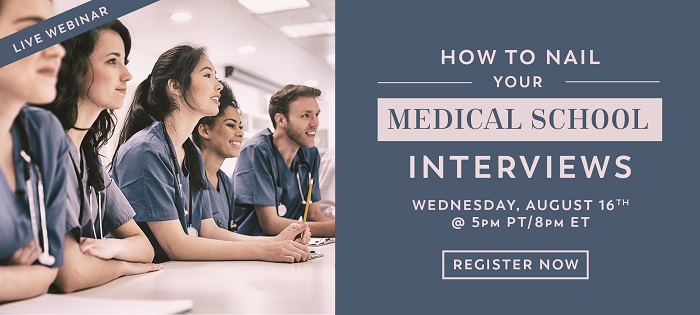 Your med school interview: it's exciting, but stressful. You have a chance to impress the admissions committee in person – and you'll also have the chance to tour the campus, meet students, and truly start to picture yourself as a med student at that school. On the other hand, all that potential can create a serious case of nerves – you have some serious hopes riding on your interview!
We understand that you probably have a lot of questions as you start preparing for your med school interviews: what type of questions should you be ready for? How should you prepare? What should you wear?? To help you de-mystify this process and prepare effectively, we've created a special one-hour webinar, How to Nail Your Medical School Interviews. Accepted med school admissions expert Cydney Foote will show you what you need to know to prepare strategically for your interviews, so that you can wow the adcom.
The webinar is free, but you need to reserve your space.
The post Must-Know Strategies for Your Med School Interview appeared first on Accepted Admissions Blog.
from Accepted Admissions Blog
https://blog.accepted.com/must-know-strategies-for-your-med-school-interview/